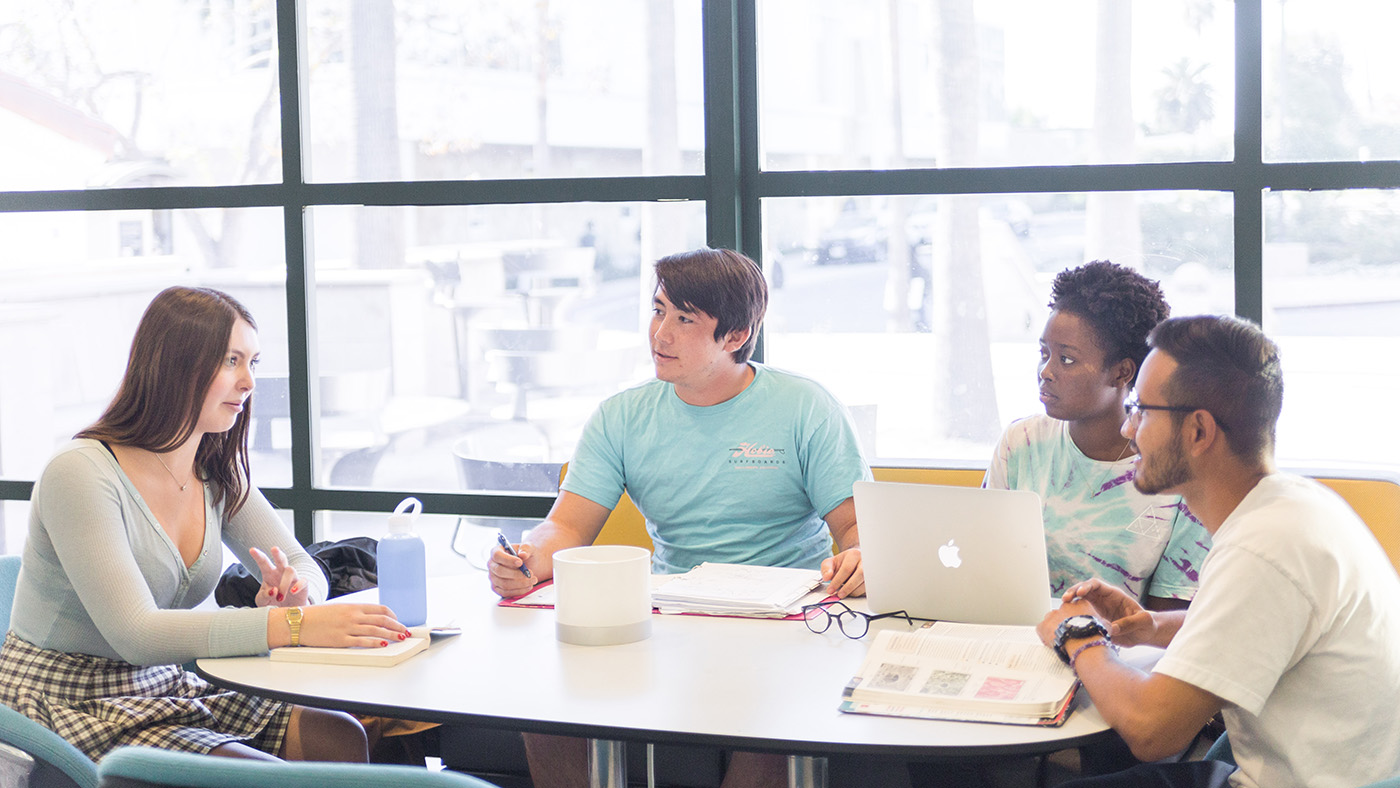 Welcome to the Psychology Department
Why do you think, feel, and act the way you do? Psychology addresses these questions by examining how the brain works, how our development from a fertilized egg to a mature, unique person contributes to behavior and personality, learning and problem solving, how we relate to others, and much more. SBCC's Psychology curriculum prepares students for transfer to a CSU or UC campus and also careers in mental health care, teaching, occupational therapy, and social work to name a few. If you feel a calling to nurture a healthy, sustainable society, consider learning psychology, and putting that knowledge into practice!
About Our Program
Learn more about our Psychology Faculty
Need Tutoring? Click here for department availability at the CLRC
Go Further! Click here for links recommended by our Psychology Faculty
Chat with our faculty about careers in Psychology
Program Description
Psychology is the social science discipline most concerned with studying the behavior, mental processes, growth and well-being of individuals. Psychological inquiry also examines the roles played by biological and sociocultural factors that affect behavior and mental processes. It is a broad discipline and profession, having both scientific and applied branches, with practical applications for personal growth and well-being.
The Psychology curriculum at Santa Barbara City College is designed to provide students with courses needed to prepare for transfer as a Psychology major, to offer courses which are a valuable part of general education, to provide support and ancillary skills for many professions that deal with humans, and to offer studies which are meant to be applied to practical everyday living experiences.
Students who complete the Psychology major enter a variety of career fields and/or graduate programs, including business administration, law, recreation, social work, education, counseling, clinical psychology, industrial/organizational psychology, neuroscience, forensic science, communications, health psychology, management, personnel, sports psychology, sales, advertising, marketing and many others. It is important to keep in mind that many of these professional careers require training beyond the undergraduate level. Students with such interests should discuss their plans with a counselor or department adviser as early as possible.
The Psychology Department at Santa Barbara City College offers an AA Degree in Psychology which provides students with the foundational knowledge in psychology theory, research and statistical methods and prepares them to make a successful transition into a Baccalaureate Degree in Psychology at any four year institution
In addition, the Psychology department offers an AA-T Degree in Psychology for Transfer. This degree will provide the foundational knowledge in Psychology to students who want to earn a Baccalaureate Degree in Psychology. This degree is in compliance with the Student Transfer Achievement Reform Act (Senate Bill 1440, now codified in California Education Code sections 66746-66749) and guarantees admission to a California State University (CSU) campus for any community college student who completes an "associate degree for transfer," a newly established variation of the associate degrees traditionally offered at a California community college. Upon completion of the transfer associate degree, the student is eligible for transfer with junior standing into the California State University (CSU) system. Students will be given priority consideration when applying to a particular program that is similar to the student's community college area of emphasis. For the latest information about transfer degrees, visit www.sb1440.org.
Program Student Learning Outcomes
Theory and Content of Psychology:

Students will

demonstrate comprehension of the major concepts, theoretical perspectives, empirical findings, and historical and contemporary trends in psychology.

Research Methods in Psychology:

Students will

demonstrate comprehension of scientifically-based research methods in psychology.

Statistical Methods in Psychology:

Students

will identify, understand and apply statistical analyses appropriate for specific research problems in psychology.

Information Technology:

Students will demonstrate

competence with information technology.

Critical Thinking:

Students will use logic and

empirical evidence to evaluate claims made about behavior.

Communication:

Students will clearly express

thoughts, ideas and arguments, using appropriate tone, focus, grammar and organization in their communications.
Full-time Faculty & Offices
Stanley Bursten, Co-Chair (WCC 136, ext. 4713)
Leida Tolentino, Co-Chair (WCC 134, ext. 4488)
Art Olguin (ECOC-2, Room 4, ext. 2700)
Joshua Ramirez (WCC 135, ext. 3712)
Elizabeth Imhof, Dean of Arts, Humanities, and Social Sciences (BC 217, ext. 2542)